[2020-Jun-17] Modeling Intelligent Agents in Crowd Simulation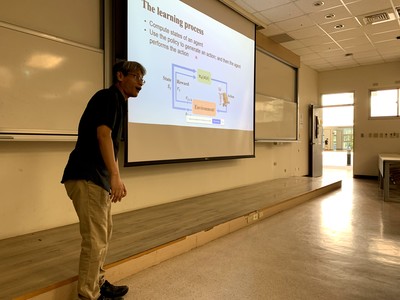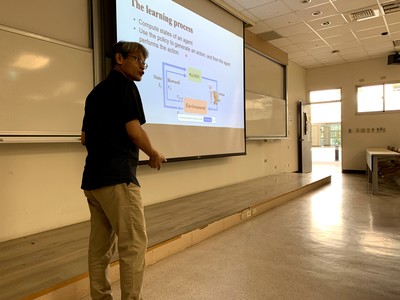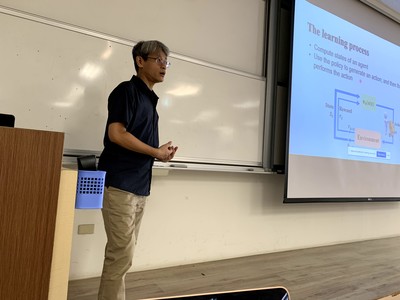 Abstract
Agents have a wide range of applications, such as simulation, animation, robots, and virtual reality. In this talk, we will talk about some techniques in modeling agents, including navigation, collision avoidance, cooperative behaviors, and modeling emotional agents with verbal and nonverbal behaviors. We will show how we use reinforcement learning to achieve box-pushing techniques by some agents. Furthermore, we implement a virtual reality system in which virtual humans exhibit verbal and nonverbal behaviors. We will talk about how we implement such as system. Furthermore, we will show some demo videos of our results.
Bio:
Sai-Keung Wong received the Ph.D. degree in computer science from the Hong Kong University of Science and Technology in 2005. Since August 2014, he has been an Associate Professor with the Department of Computer Science and the Institute of Multimedia Engineering, National Chiao Tung University, Hsinchu, Taiwan. His research interests include computer graphics, virtual reality, and human-computer interaction. Dr. Wong received the Distinguished Mentor Award in 2011 and the Excellent Teaching Award in 2014.
All faculties and students are welcome to join.